Samples of Mail Received
The scanned images are unaltered and are not enhanced in any way. They have only been resized to best fit the screen.
Updated The Sixth day of the First month, anno Domini, Two thousand Eight
3-cent Postage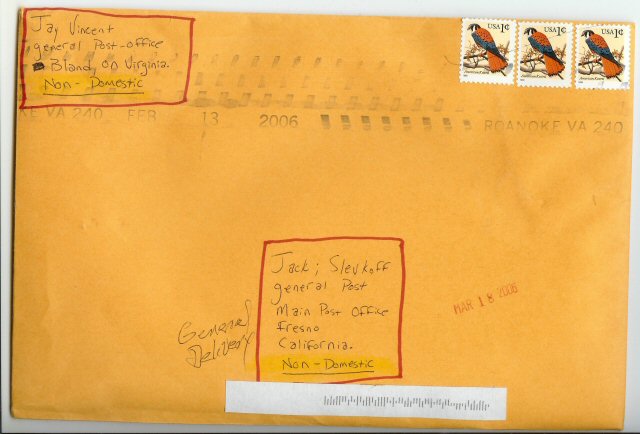 3-cent Postage: From Sovereign to Sovereign only
From general Post to general Post only
("Non-domestic" on both labels)
To see more 3-cent Sovereign to Sovereign examples, go to:
http://www.abodia.com/911/Articles/1/postage.htm
"general Post"
(General delivery)
It is better to use "general Post"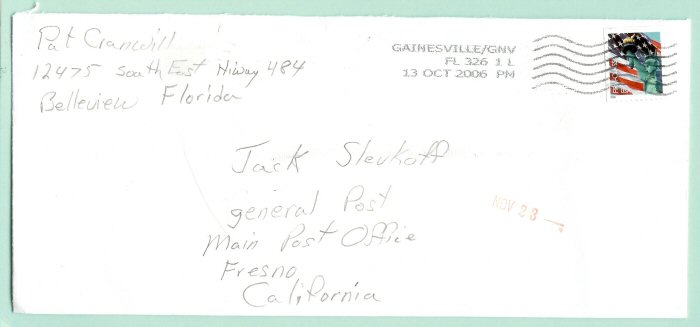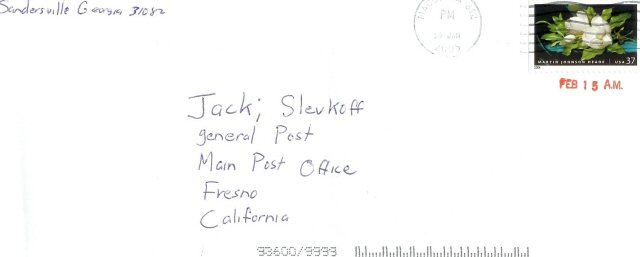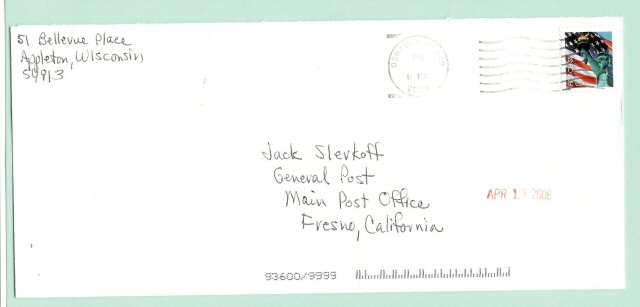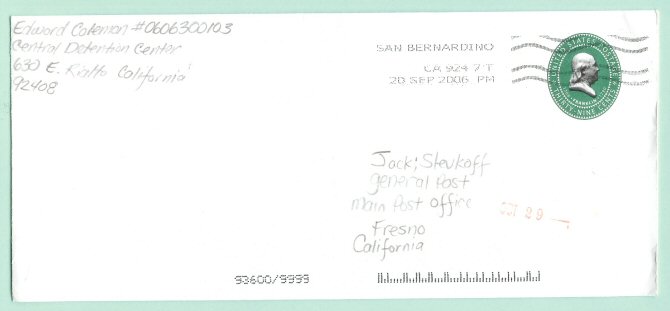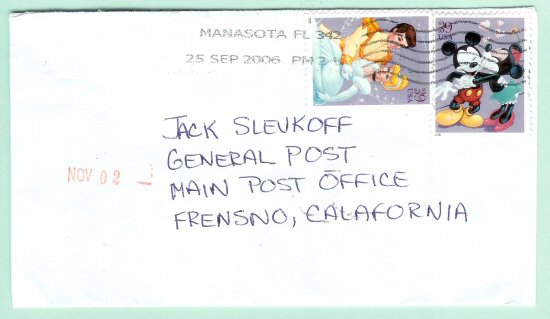 "First Class" Mail
From within California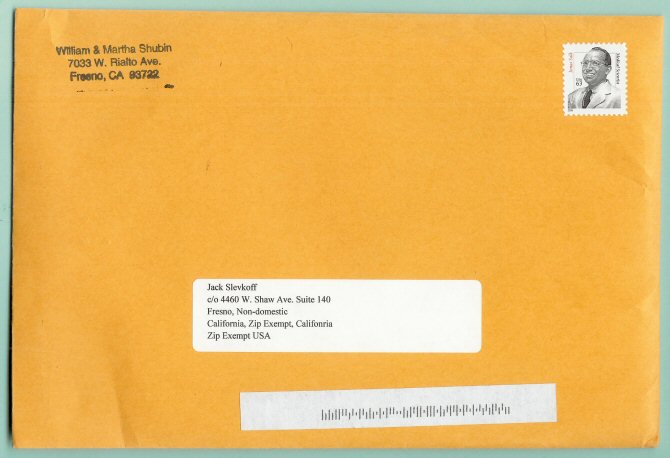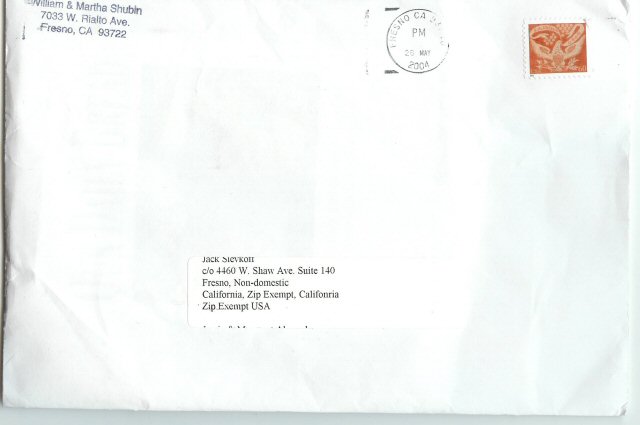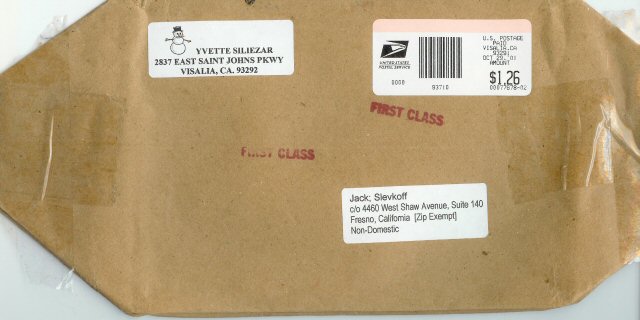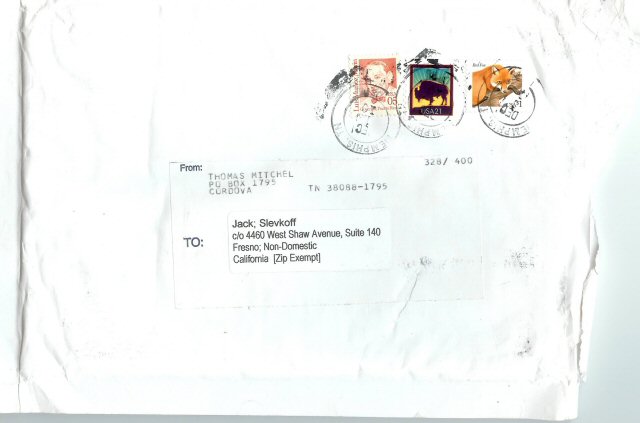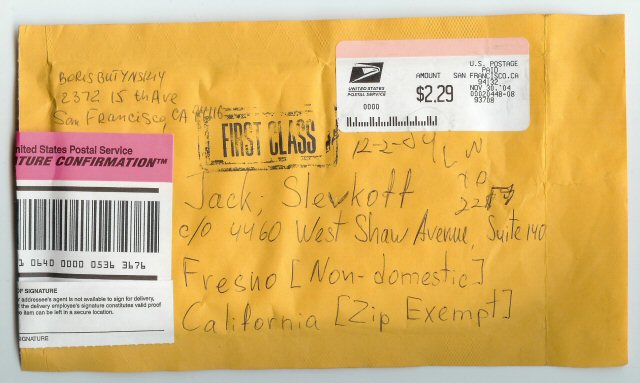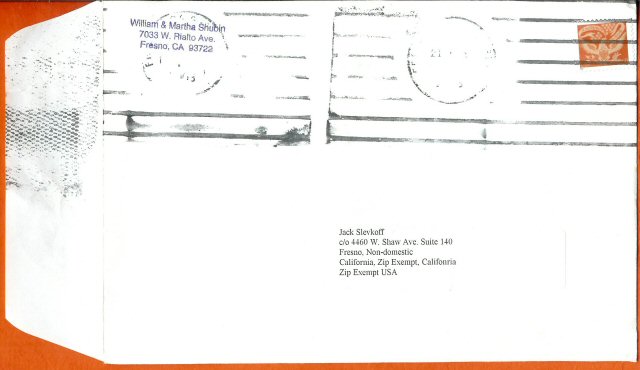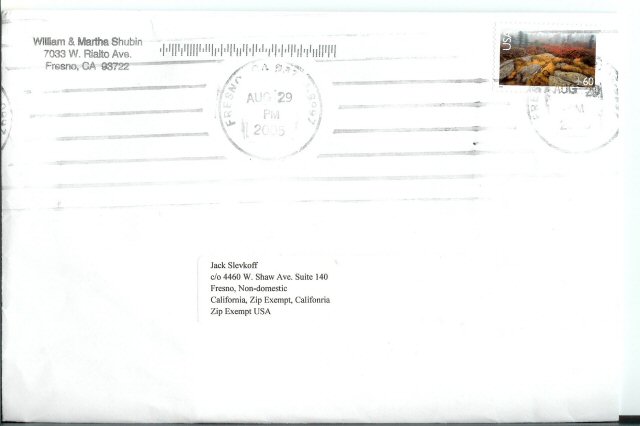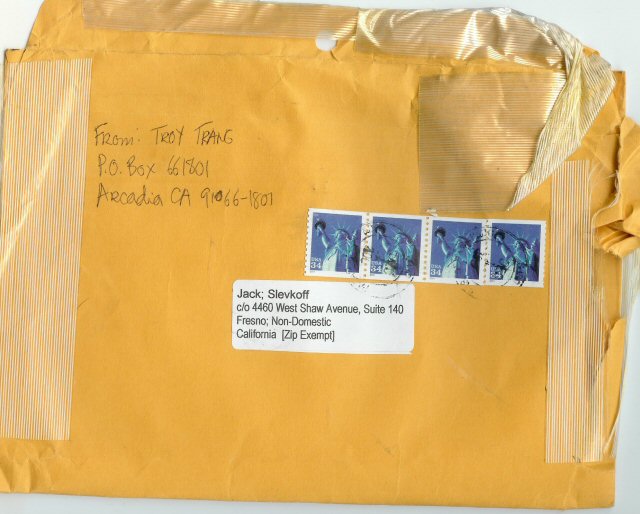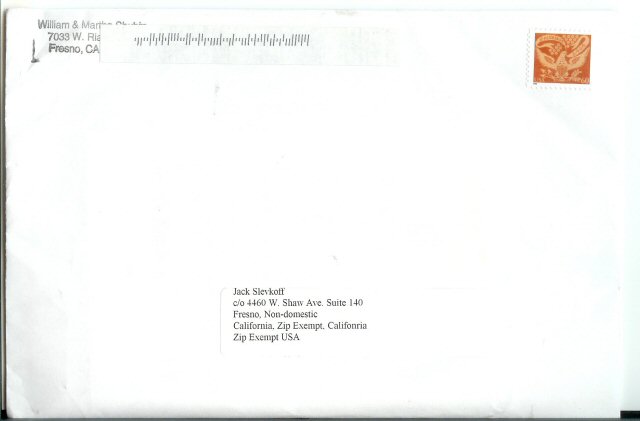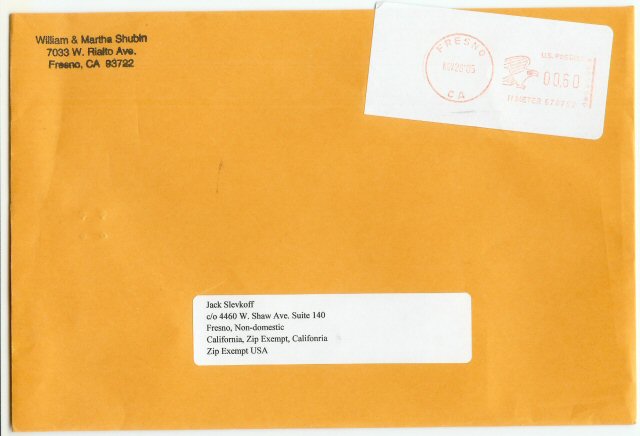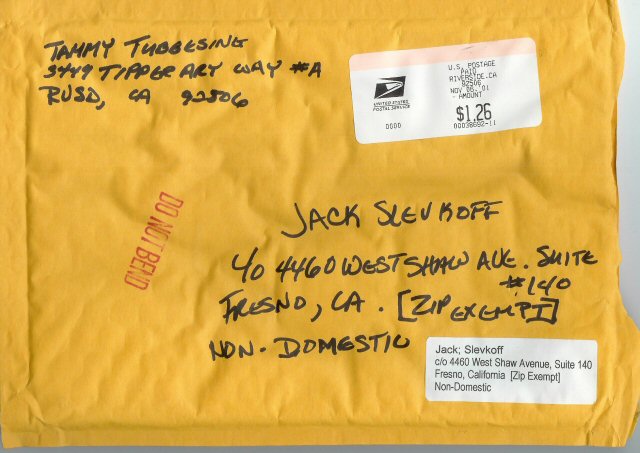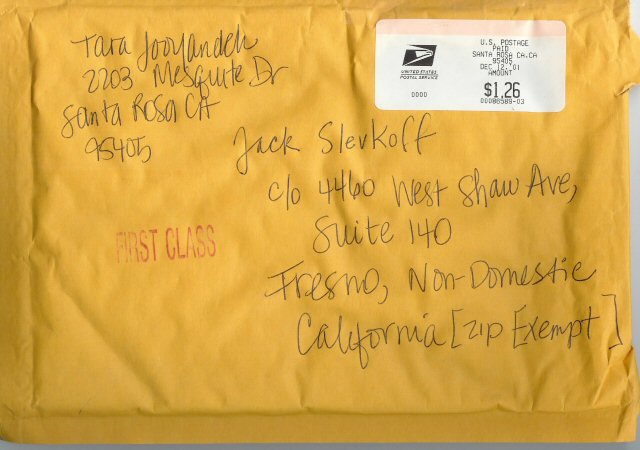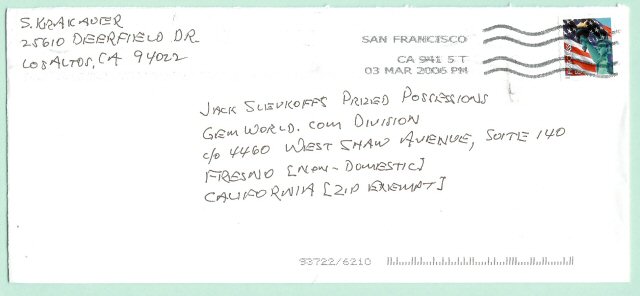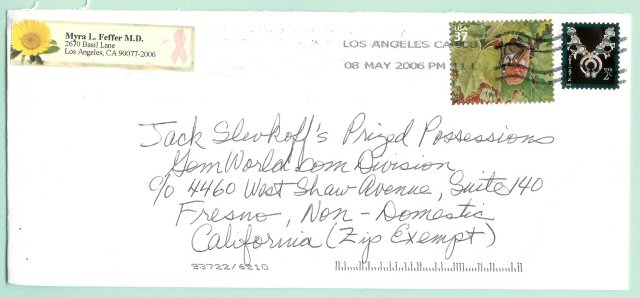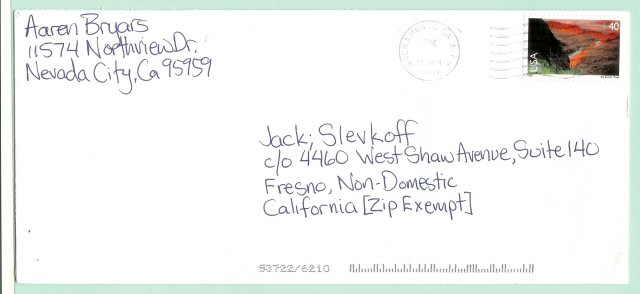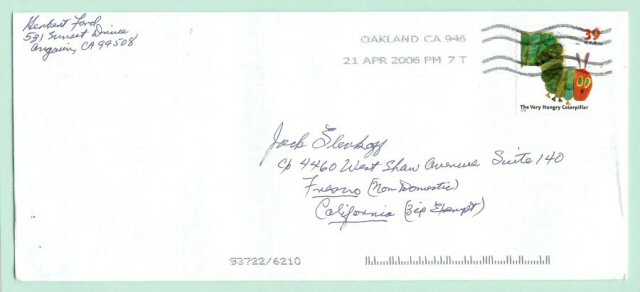 From various states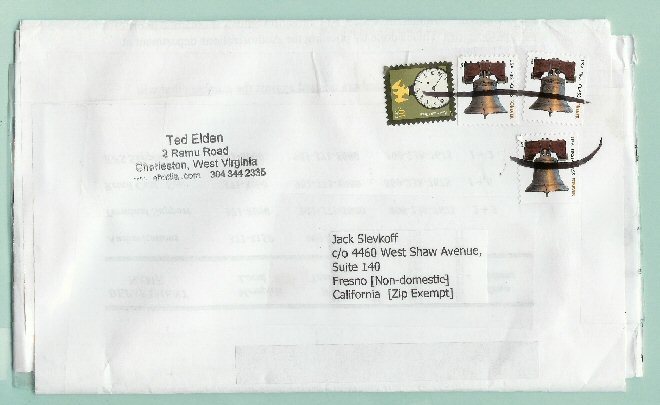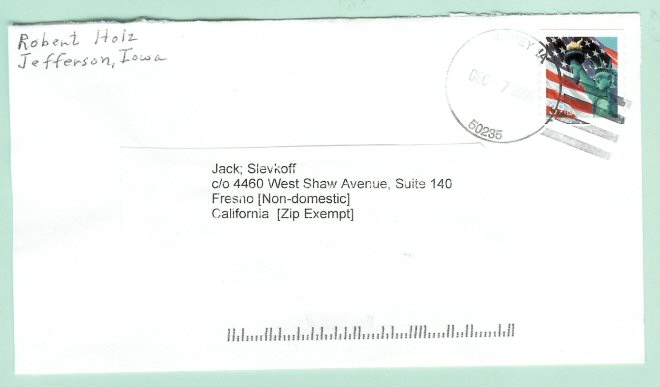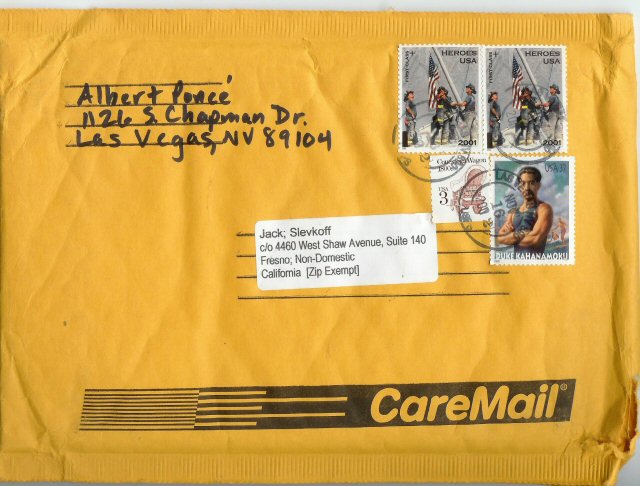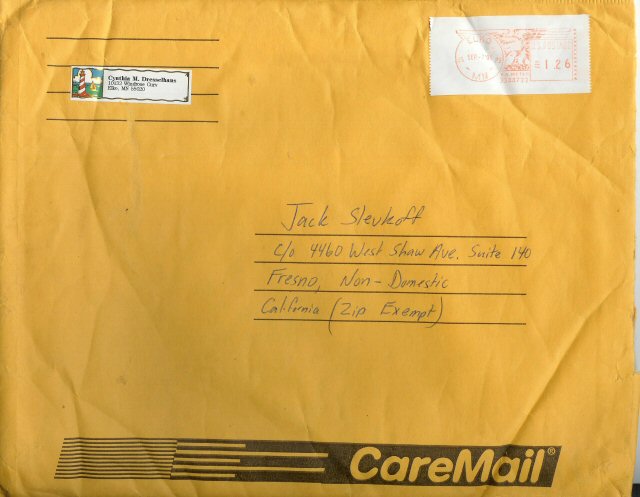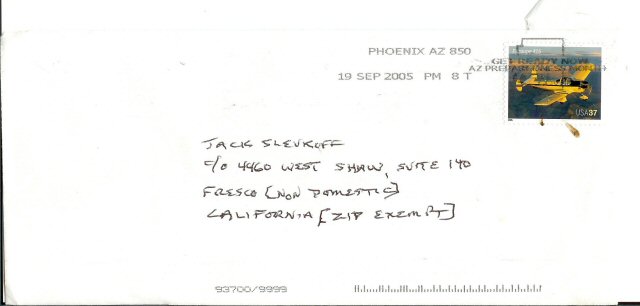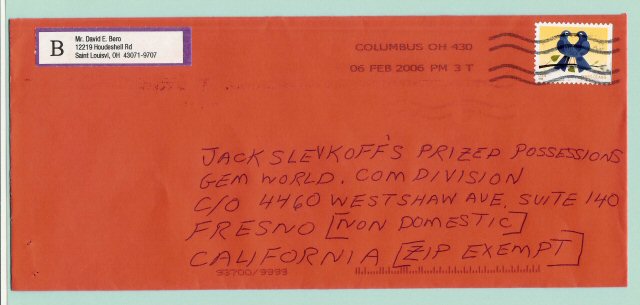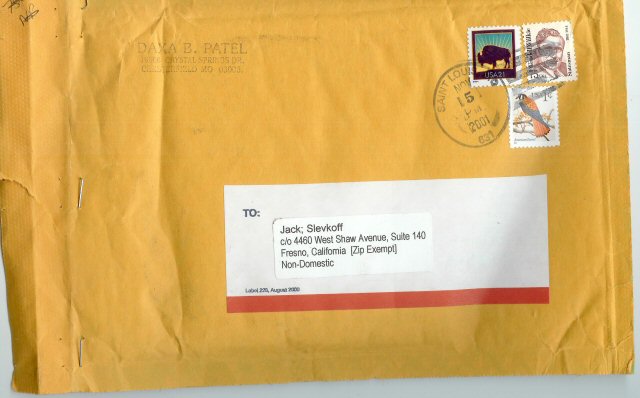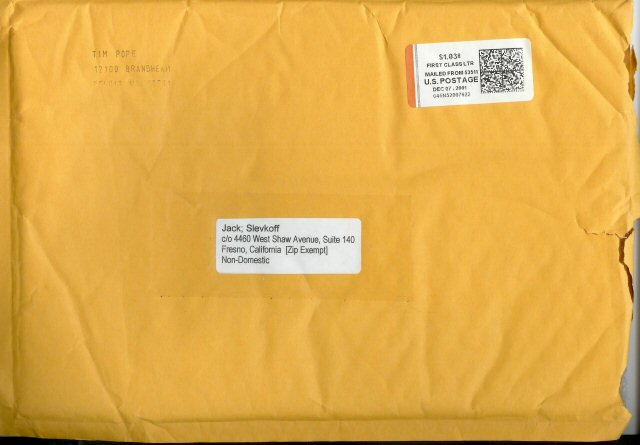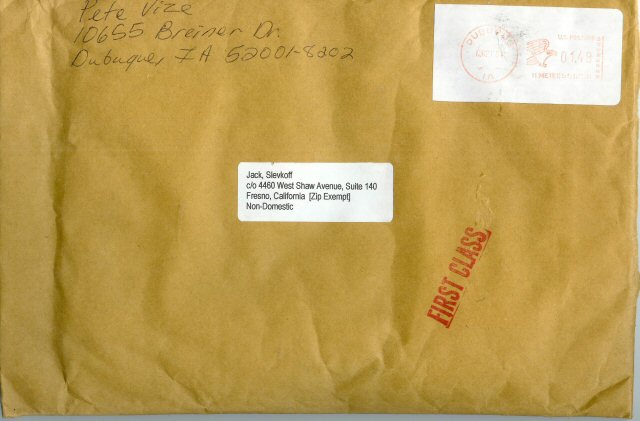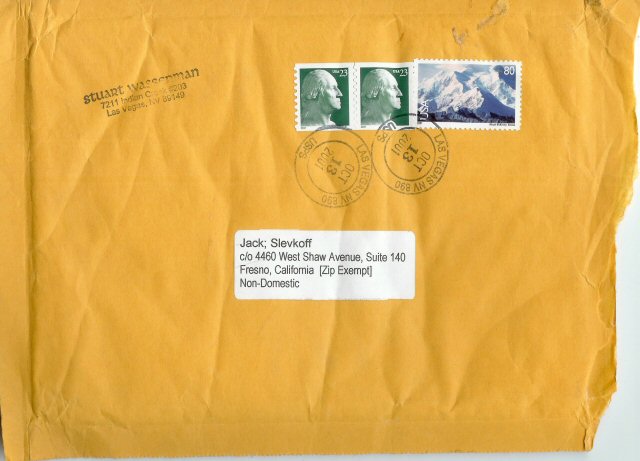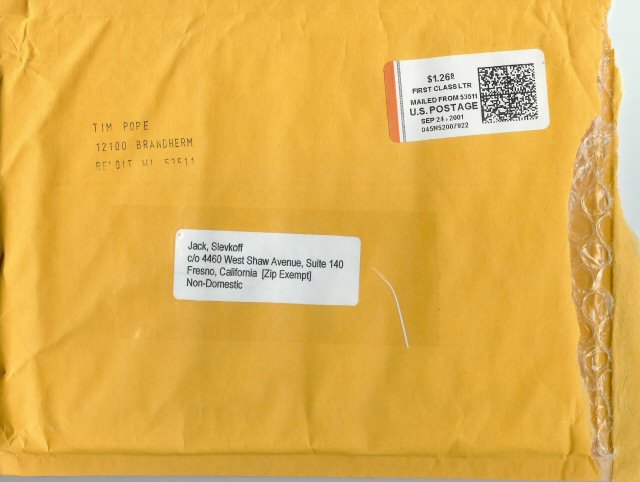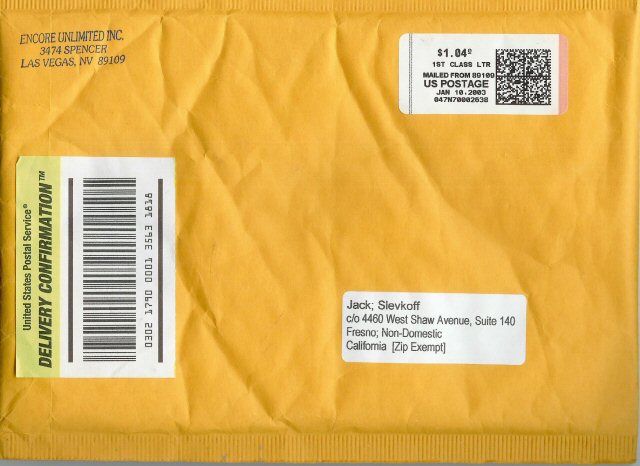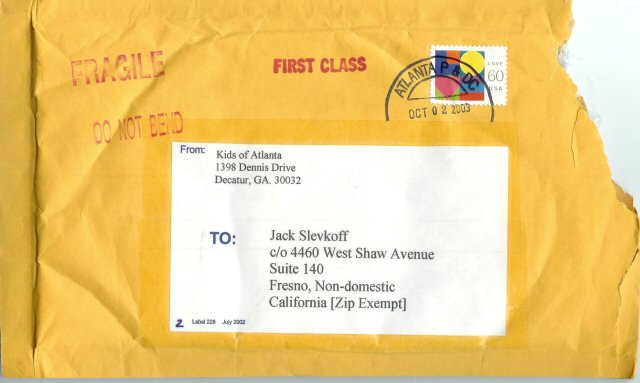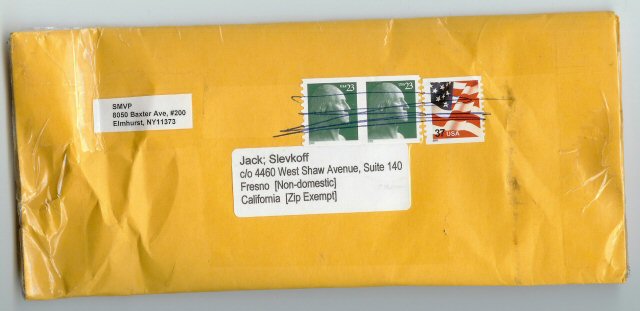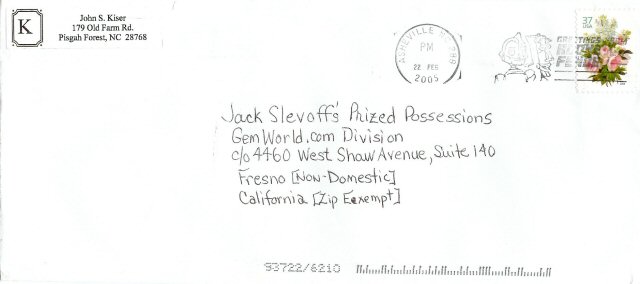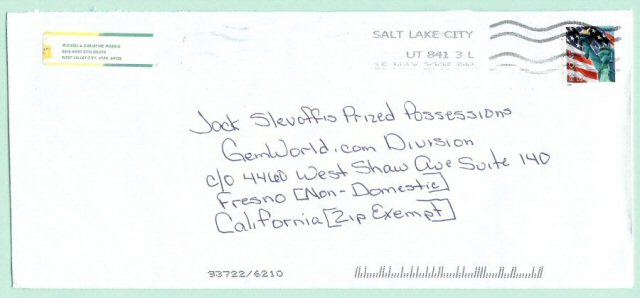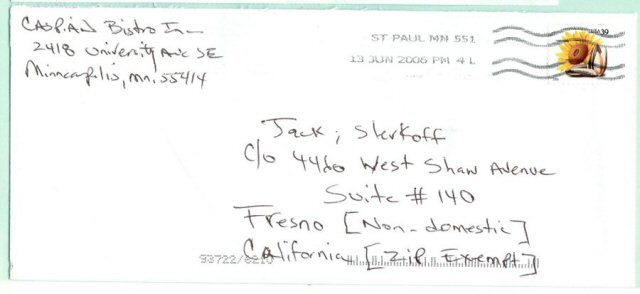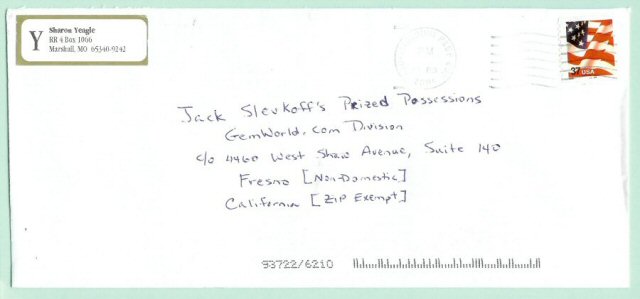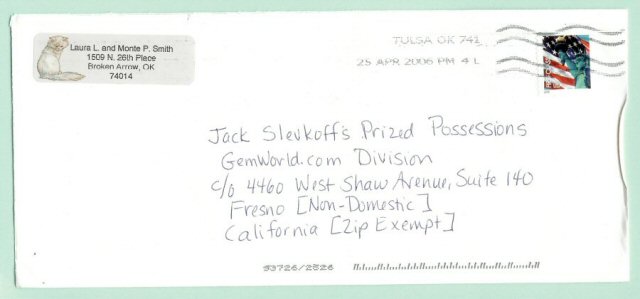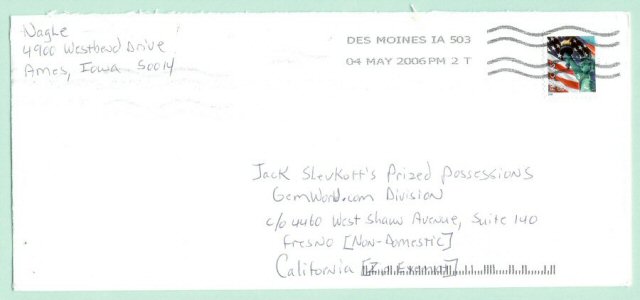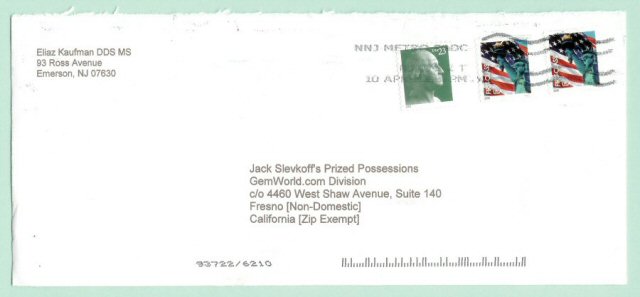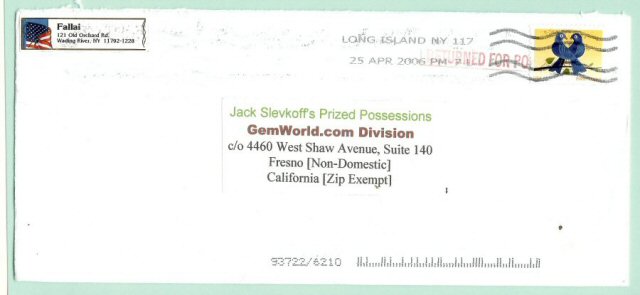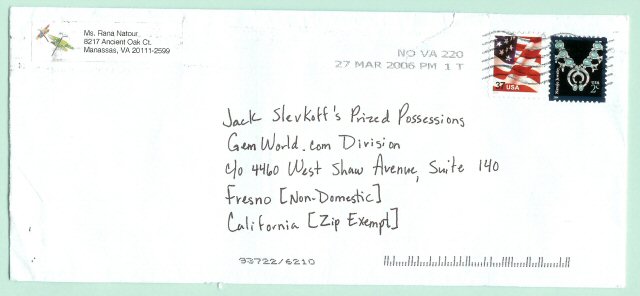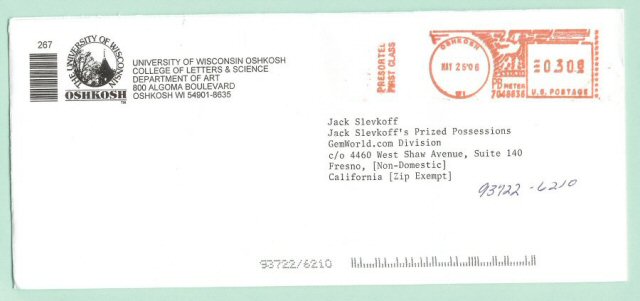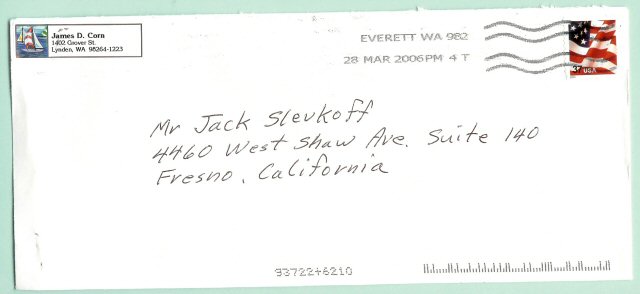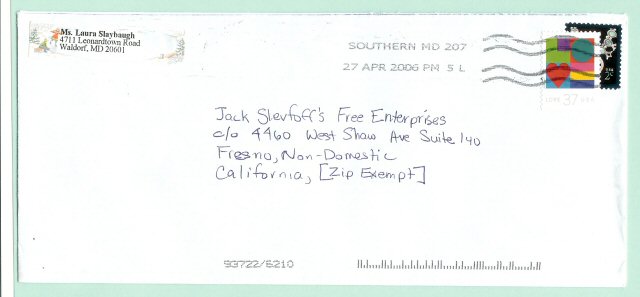 From
Canada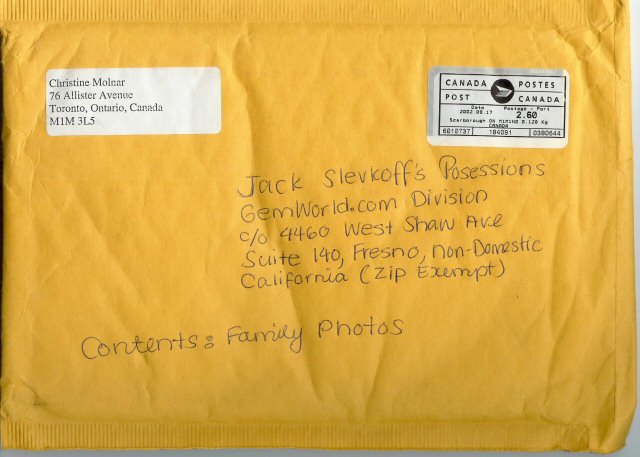 From
India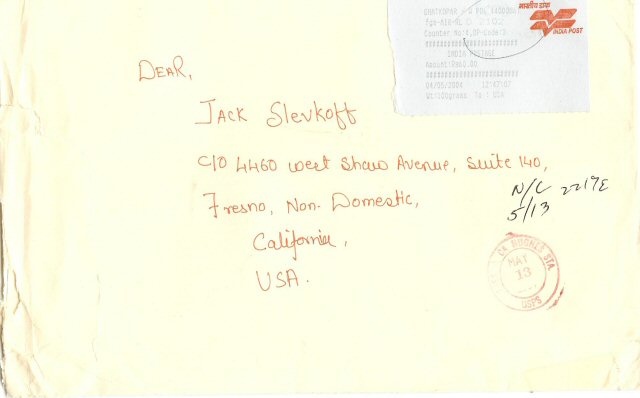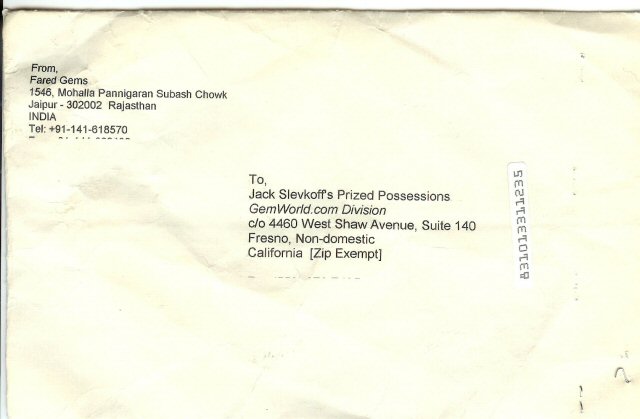 From
Nigeria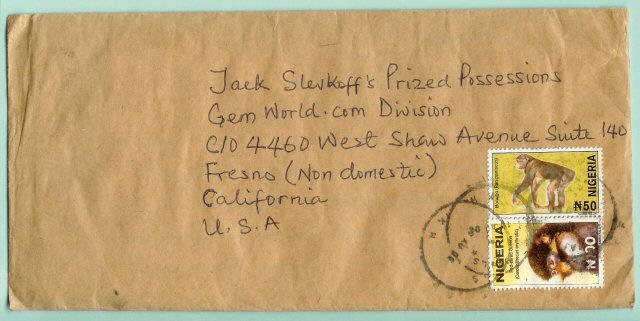 "Airmail"
From various countries
Malaysia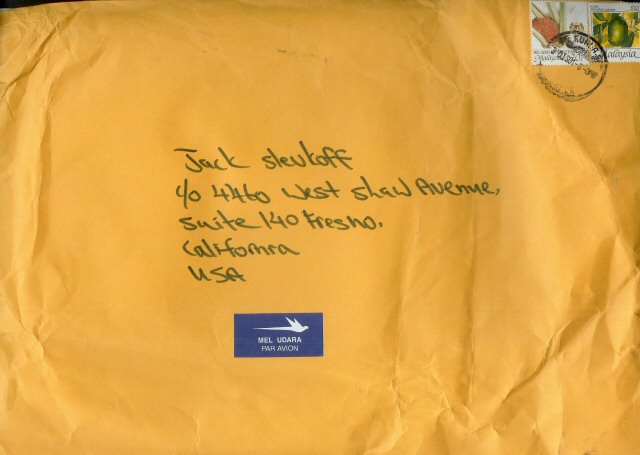 Yukon, Canada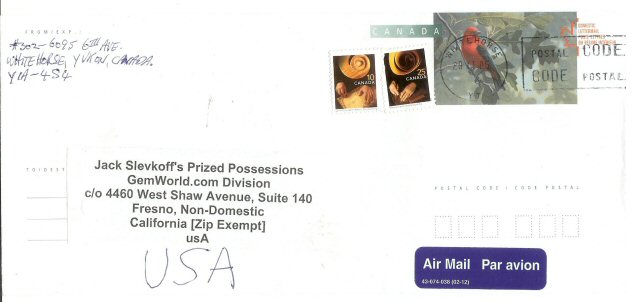 Hong Kong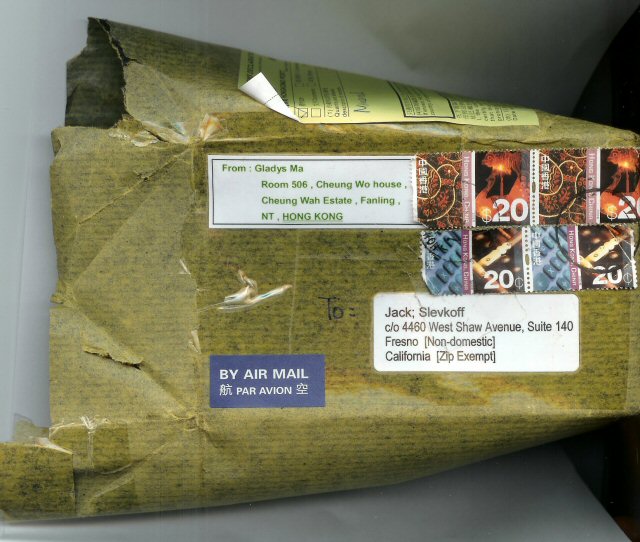 Germany
Was sent 12/12/2007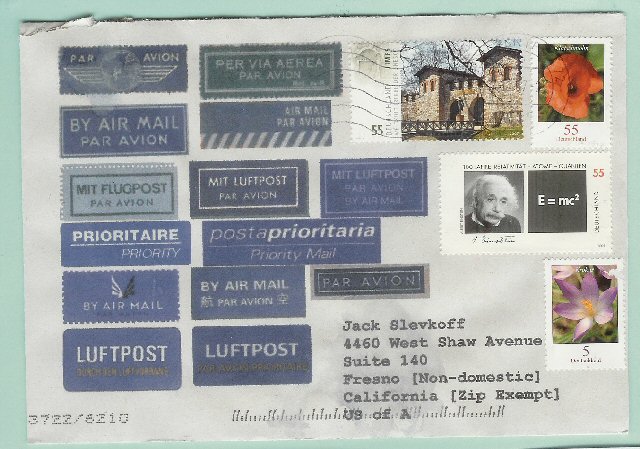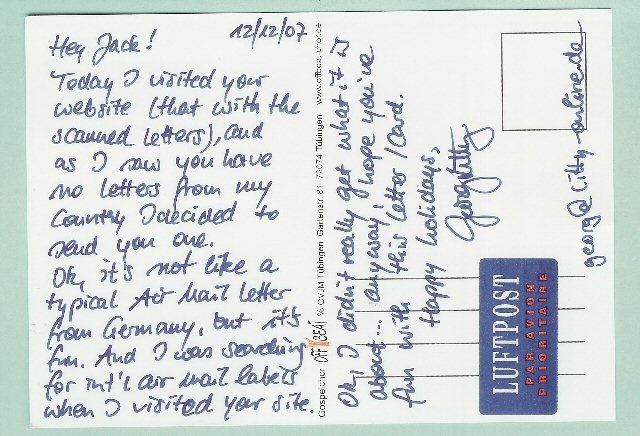 This card was in the above envelope
I thought I should share what it says also.
"Registered Airmail"
From various countries
Canada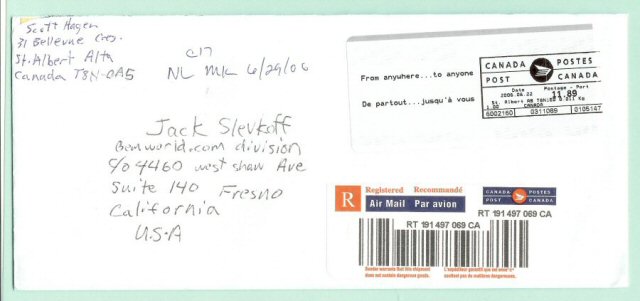 Thailand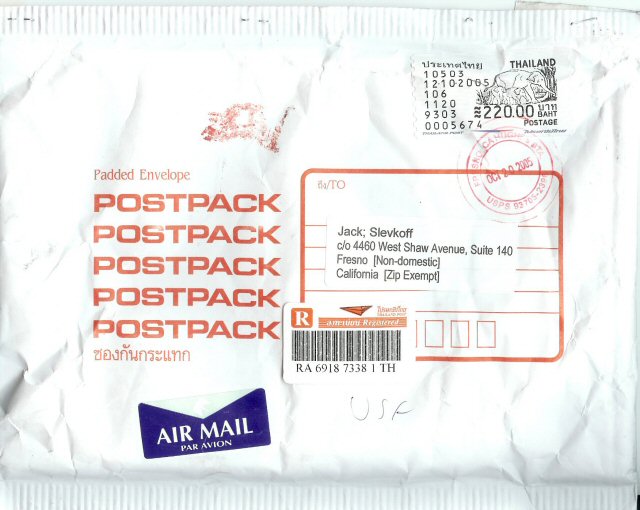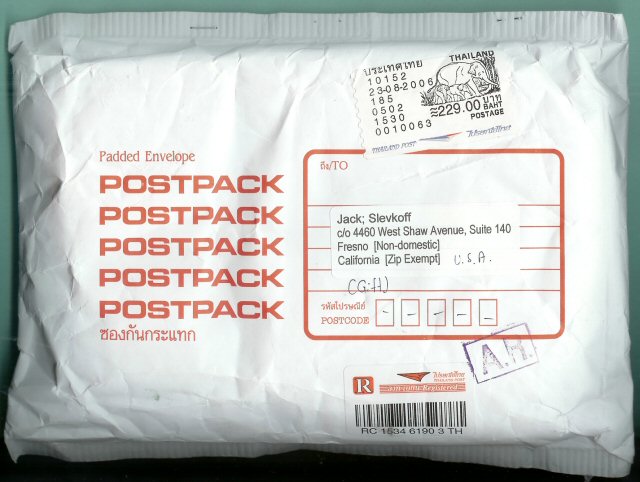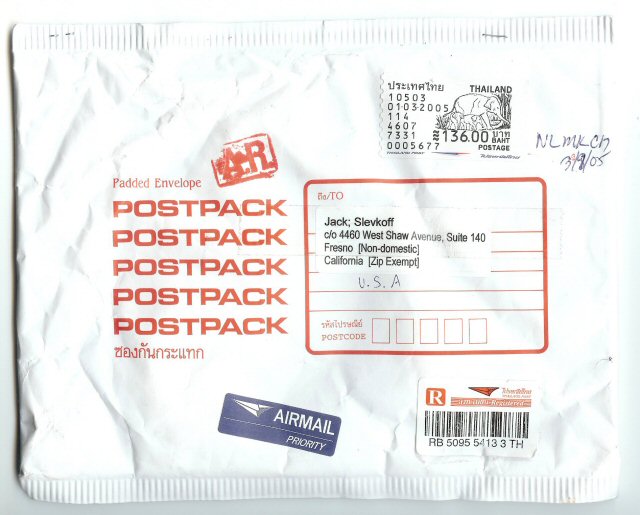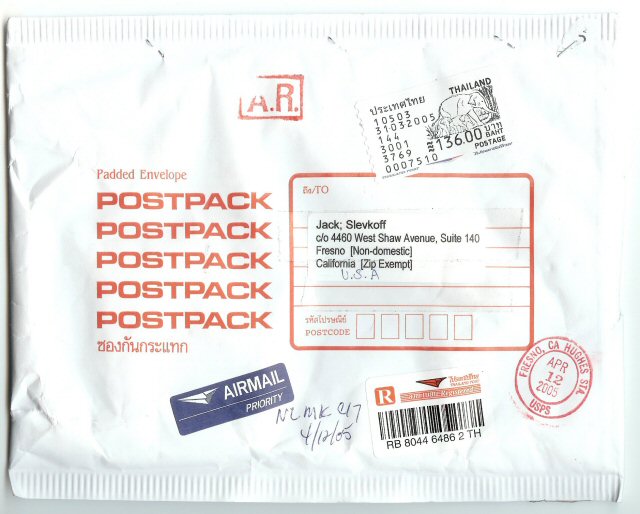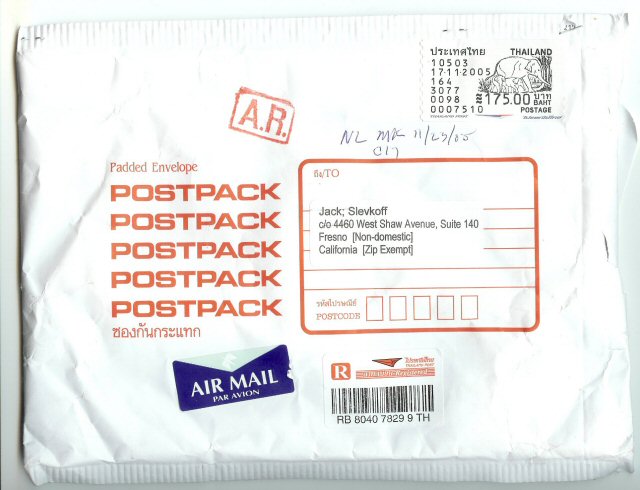 Singapore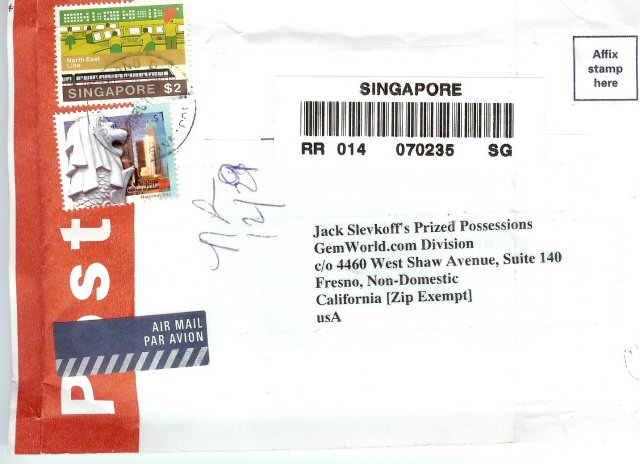 "Express" Mail (EMS)
From various countries
Thailand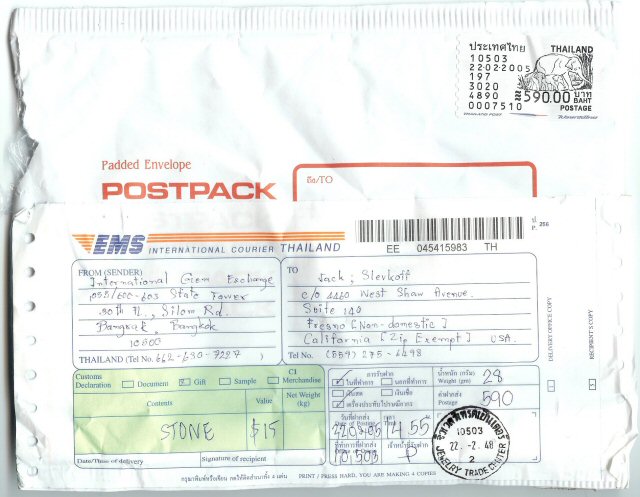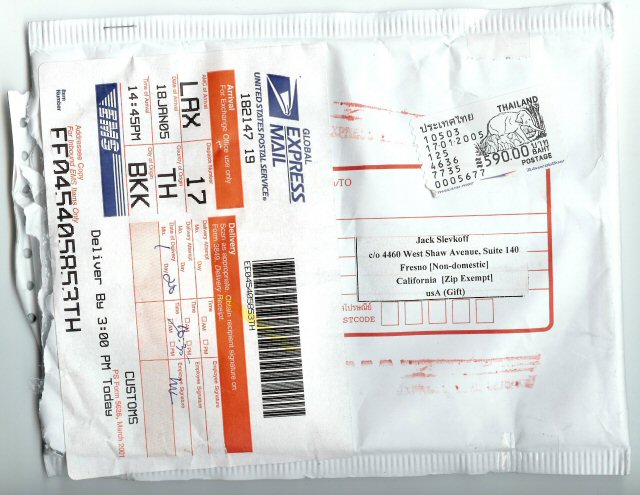 "Certified" Mail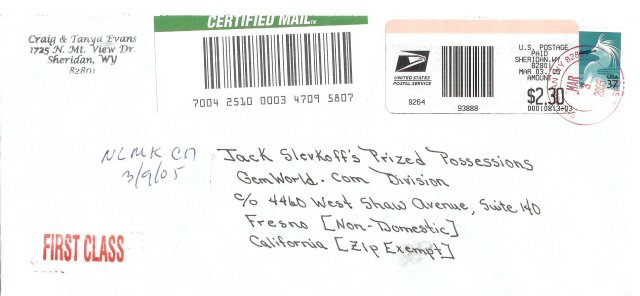 "Post" Cards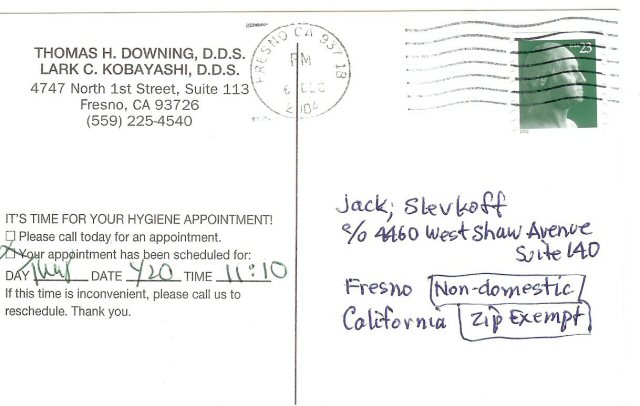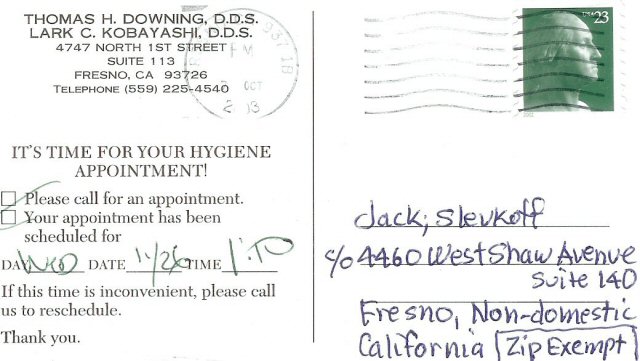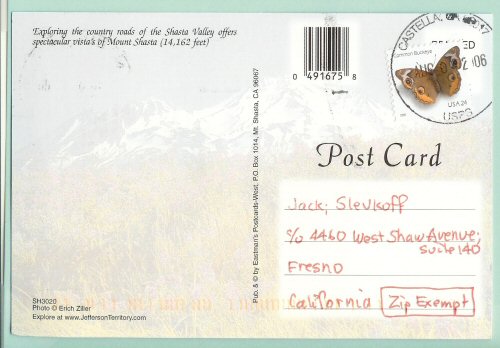 "Priority" Mail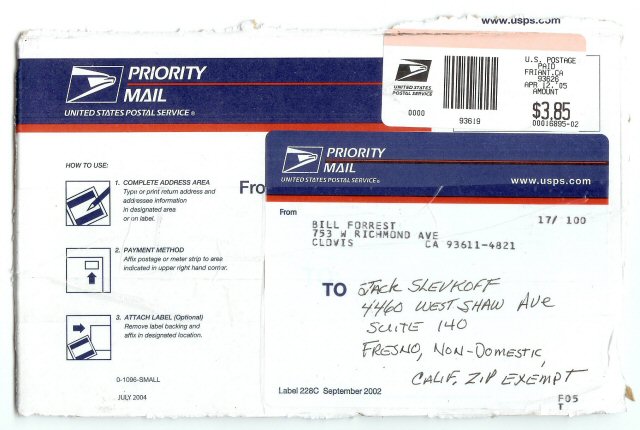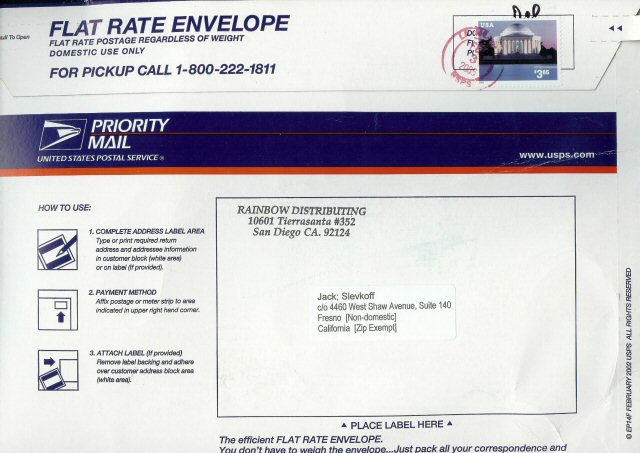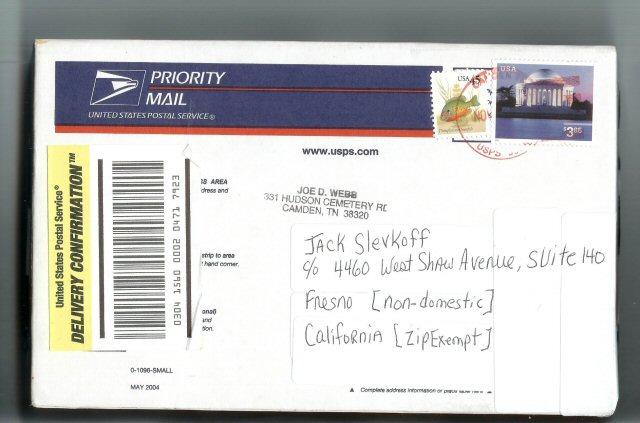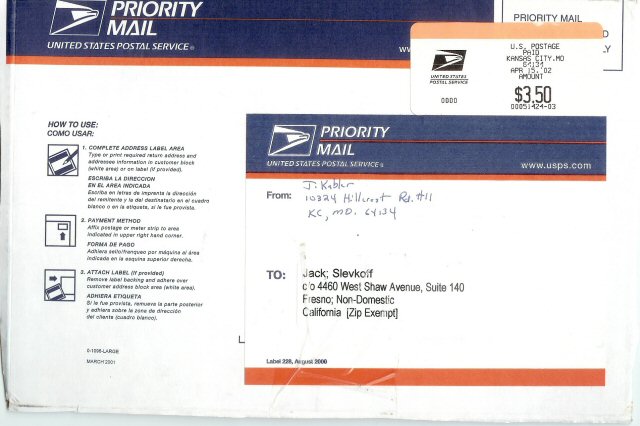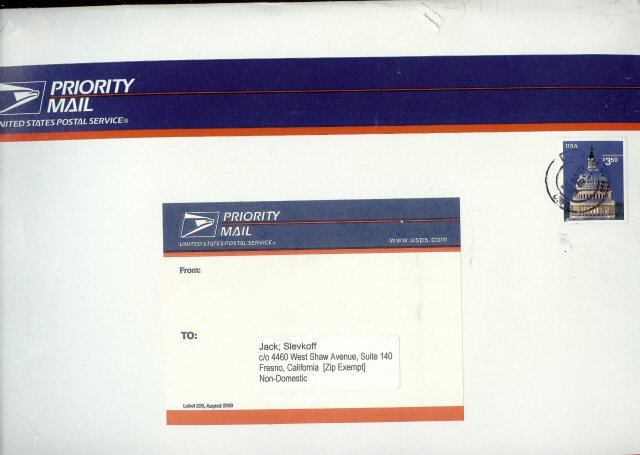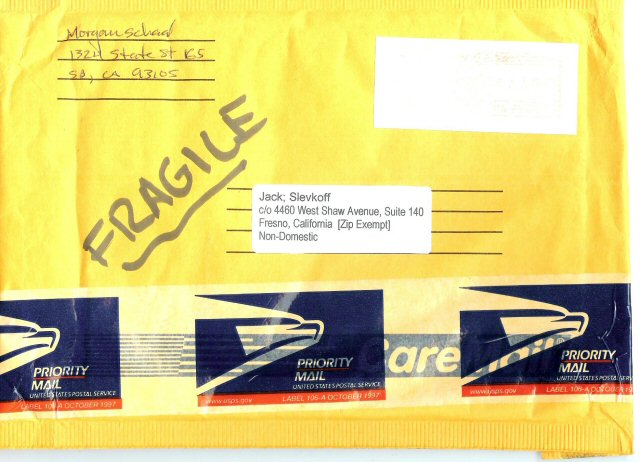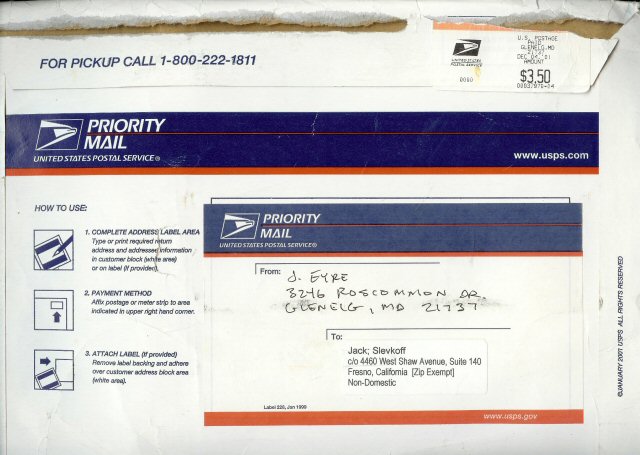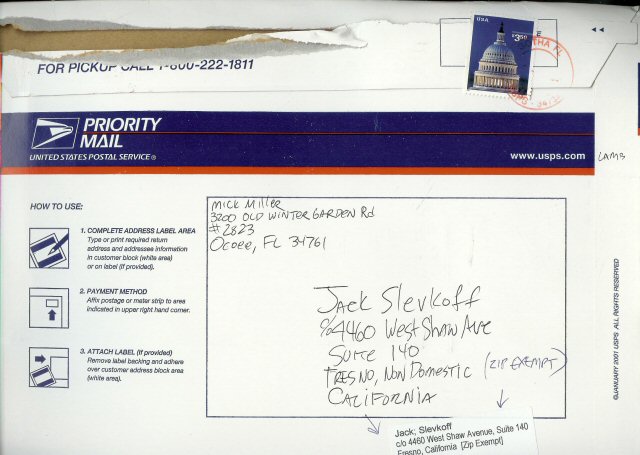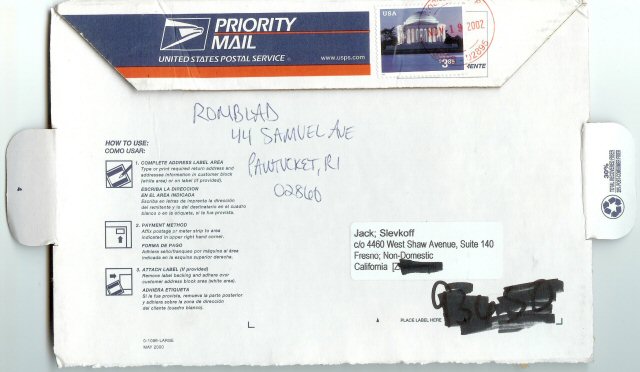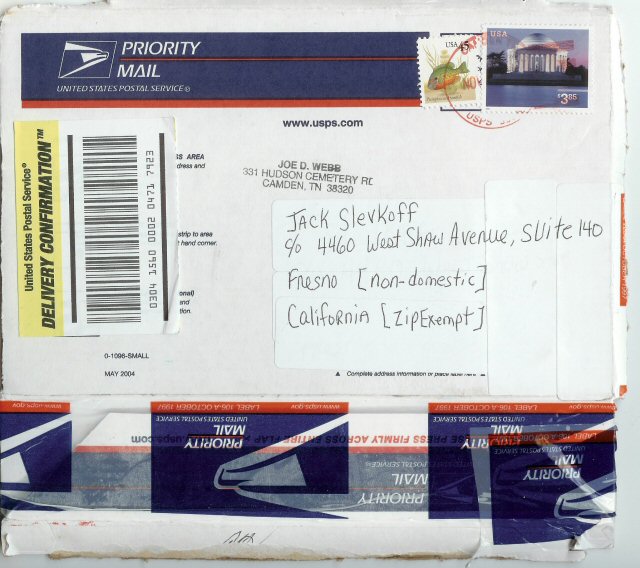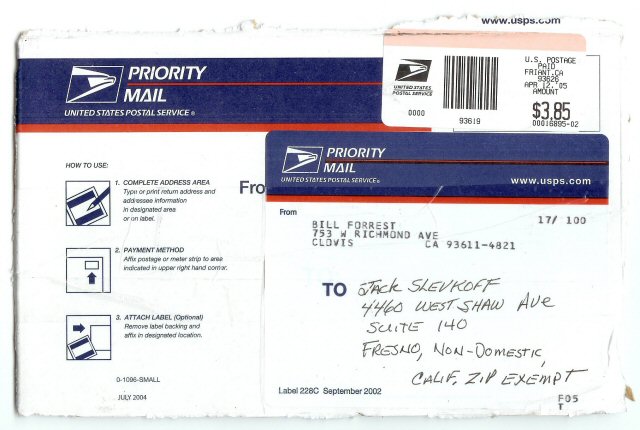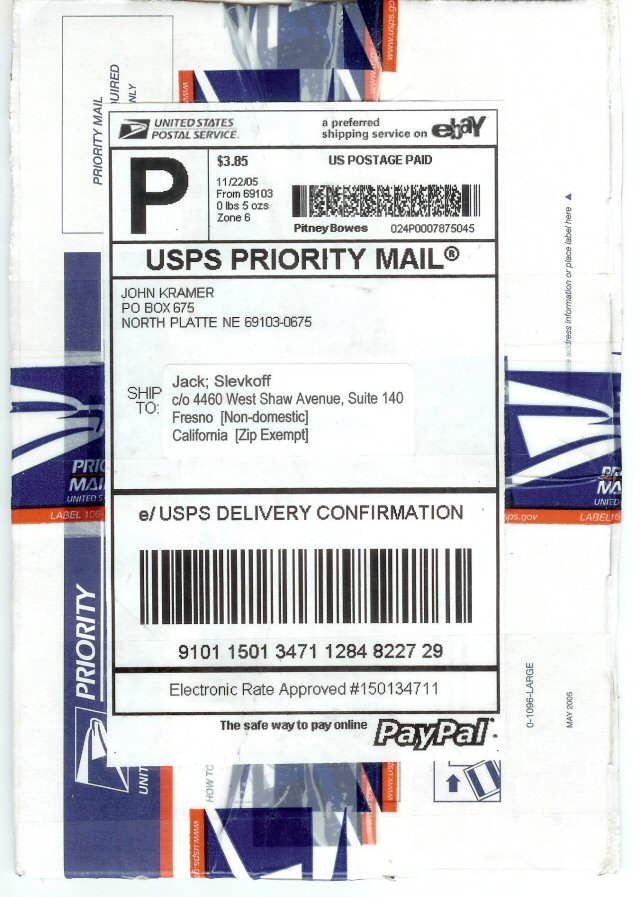 "Third Class"--Book Rate <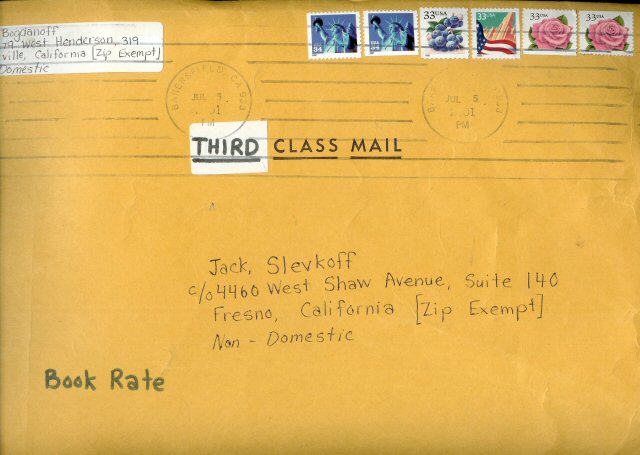 080321